This interview originally appears here https://www.hamiltonundergroundpress.com/news/december-08th-2019
Nostalgia is a bastard of a thing. It serves up all this expectation. It colours things often in ways that aren't as exacting on a revisit.  Finding out I was going to have a chat to Die! Die! Die! guitarist and vocalist, Andrew Wilson about (among other things) the reissue of their acclaimed album Promises, Promises, I'll admit I was a little nervous. Promises, Promises was the soundtrack to a particular time in my version of Hamilton, my little Nissan Pulsar and several raucous nights on Vic Street back in 2007-08ish. A CD long since lost or given to an ex-girlfriend but remembered with great fondness.  Had my memories changed the facts or vice versa? I needn't have worried. The album and its vocalist are just as endearing after all this time, which is probably an insult to a punk band, but never meant that way. https://diediedie.bandcamp.com/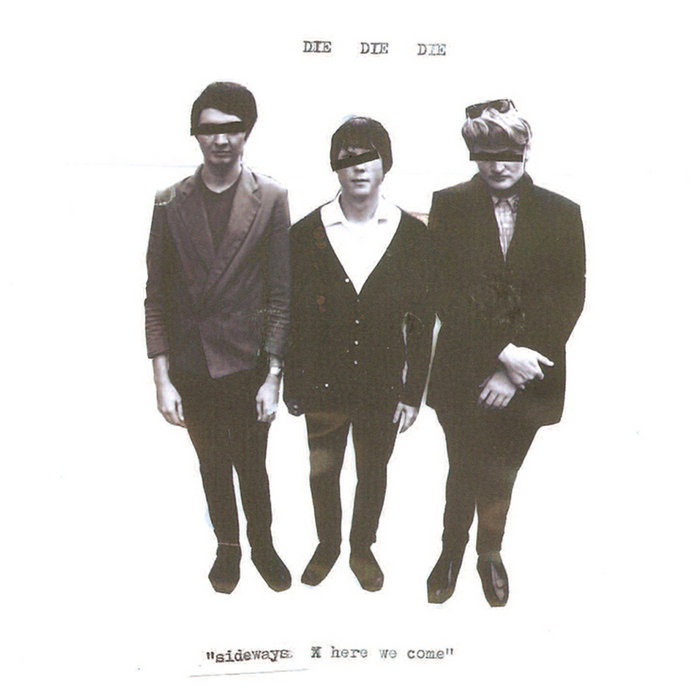 Andrew tells me that he still considers Die! Die! Die! just that, a punk band, though they've been called all kinds of other things. Labels like noise pop, post punk are always thrust upon the group never created from the inside and aren't generally that helpful. I wondered about raising a previous interview where the band recounted playing The China Hardcore Music Festival and felt they were being booed for not being 'Hardcore' enough. In fairness, that's not entirely a labelling issue, and our conversation had moved on. What had occurred in China at that time was that Lachlan Anderson left the group leaving Andrew and drummer Mike(y) Prain once again without a bassist.
Times have turned however as Andrew tells me that Lachie is back, and this change seems like Die! Die! Die! to a T. The band has often had a rotating cast of bassists, several much-needed hiatuses and there are times when Die! Die! Die! just weren't doing music. Hell, they were meant to be playing their last show in the summer of '03-04. Andrew explained that there have been many times the band had stopped being fun, wasn't sustainable or just in a "bullshit holding pattern," and so these breaks and personal changes were always on the cards. But the band wasn't over.
Andrew and Mikey's friendship is such that not only has the band continued, it produced some of the best music of their careers. The spikey and aggressive EP, O (pronounced 'Oh', and not 'Zero' as I did in one of my many gaffes' during the interview) saw Die! Die! Die! with Lachie back in the fold. It became popular in part due to the band's ability to play it live with stark replication of the record. Previous outing, Charm.Offensive, was heavily produced with plenty of over dubbing and while that produced a noisy sonic aesthetic all of its own, it became hard to duplicate live. Andrew seems spurred on by the relative success of O, and is hoping the re-issue of Promises, Promises, will get enough money together that the band can record again without, "owing anyone". Andrew did qualify that by saying, "When we release music, we don't expect it to sell!"
The recent success may also be in part due to the use of bandcamp (and subsequent interview with Nick Fulton there https://daily.bandcamp.com/features/die-die-die-feature ) and streaming sites. Not that Andrew could tell me much about that, having only signed up to Spotify in the last few months. He recalled the early days of the band when record labels would foot the bill for studio time, including their famous trip to Chicago to record with Steve Albini who produced records for the likes of Nirvana and The Stooges. Things are being done a lot differently now with the band calling their own shots. Andrew explained that every time personalities or professionals in the music industry told them to do something a certain way, it wouldn't work. So, when the band head back to Chicago next year to once again record with Steve Albini, it will be under their own steam.
First however, they've got to get to Hamilton. Yes, they've had coveted spots at SXSW and toured Europe, Asia, Russia, but they (unlike many others) have always had time for Hamilton. They've even skipped the capital in the past to make sure The Tron gets its dose of Die! Die! Die!, and for that and on behalf of our little town, I said a heartfelt thank you.
I've seen Die! Die! Die! play in venues like Soul (RIP), Void (RIP) and Ward Lane (RIP?) over the years and recall a time Andrew swung from a light fitting which we agreed may well have actually been The Mint Chicks' Kody Neilson. Nevertheless, their high energy live show will be a timely reminder of the legacy of Die! Die! Die! They play Nivara Lounge Dec 13 with old friends The Coolies and hopefully new friends Sora Shima, and OKSUN OX. https://diediedie.bandcamp.com/